Company and Inventor Information
Invention often follows on the footsteps of recognizing an unmet need. Sometimes what follows an invention is the creation of a new company. While our society seems focused on the instant riches to be mined from the internet, there are at least two people who saw a business opportunity as near as….the bathroom.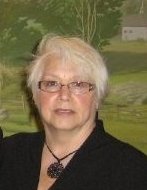 Sandy Pierre of Madison Twp., PA, and Bill Wenger of Trinidad, CA recognized the need for a product that could assist people who needed help using toilet tissue.
Sandy worked 25 years in healthcare for a major Scranton, PA hospital. Sandy's experience as a Senior Management Engineer allowed her the opportunity to observe patient needs first hand. It was during this time that she became aware of the need for a toilet tissue aid to assist patients suffering from arthritis, back injury, or other conditions that limited their ability to reach and clean themselves after elimination. The subject was so private and personal it was rarely ever discussed between patient and caregiver. Patients were often just too embarrassed to verbalize their situation.
Bill has a PhD in engineering psychology and is currently employed as a Senior Principal Research Scientist. Engineering psychologists work on everything from cockpits to power plant control rooms to consumer electronics and everything else imaginable. The objective is to design products and systems that are both safe and easy to use. Bill found this problem to be both compelling and challenging. More importantly, he saw an excellent opportunity to help give some measure of dignity and independence back to people who might otherwise be unable to perform a basic and very private hygiene activity.
After months of research Sandy and Bill discovered there was a significant need among people of all ages, caused by a number of conditions and that many people were dependent on family members or caregivers for toilet-related hygiene. The problem is simply one of not being able to wipe oneself. Many of these individuals could take care of themselves if only they had a way to extend their reach when using toilet paper. It can be an uncomfortable and embarrassing situation. Bill and Sandy found a couple of products on the market, but they were rather primitive looking and appeared to be uncomfortable and difficult to use.
After months of trying one idea and then another they found the perfect solution. A novel way for simply yet securely gripping the toilet tissue. From there it was a matter of refining the concept until it worked flawlessly. As they refined the prototypes they sent them to several people around the country who could benefit from such a product. Feedback from these early users was also incorporated into perfecting the product.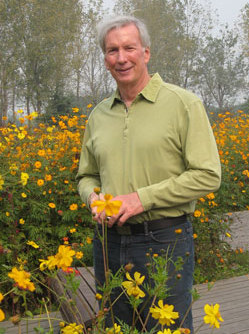 Based on this one unique product Sandy and Bill formed their company, Hygien'ease Technologies, LLC. in March, 1998. Sandy Pierre is President and Bill Wenger is VP of Research and Design.
The home office of Hygien'ease Technologies, LLC. is 945 Reservoir Road, Madison Twp., PA 18444.